Find the machine
You can find the Self-help Customer Service Center machine in ▇red near the entering/exiting turnstile.
Can do...
Make up the ticket when you cannot enter/exit
If you cannot enter or exit from the turnstile while using single journey tickets, daily pass, stored-value and commemorative tickets,


Yang Cheng Tong (Lingnan Pass) and

China T-Union Card. You can use the machine to make up the ticket and continue your journey.
If any problem
If there are a problem that the Self-help Customer Service Center cannot handle, please go to the customer service center in manual for assistance.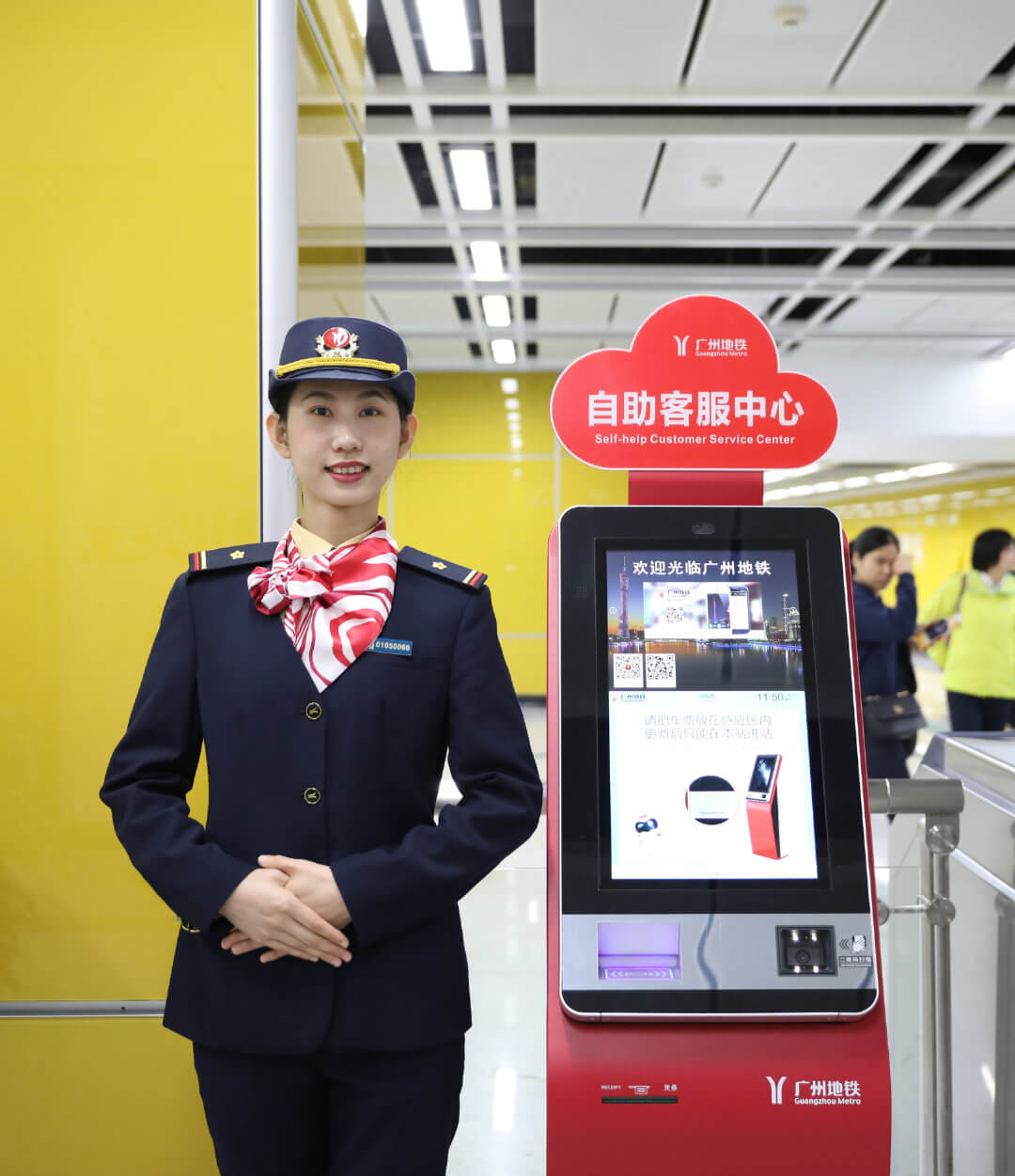 Step
Put the card/ticket on the reader to inquiry the reason of cannot enter or exit;
Follow the instructions on the screen. If you need to make up the fare, you can choose Alipay or WeChat Pay to pay;
after making up the ticket, retrieve the ticket card for entry/exit.